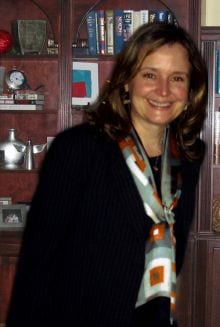 Charlene Bofinger is a partner in the firm and is primarily responsible for our EEOC and administrative employment practice. Ms. Bofinger has successfully represented many clients pursuing claims of discrimination and retaliation under Title VII of the Civil Rights Act, including by helping to correctly articulate their claims at the formal and informal complaint stages, assisting with the drafting of Complainant and witness declarations, attending client interviews, and making sure our clients and their employers meet the stringent regulatory timeframes involved in the administrative EEO complaints process.
Ms. Bofinger also has extensive experience advocating for clients seeking reasonable accommodation under the Americans with Disabilities Act and the Rehabilitation Act, and pursuing failure to accommodate claims when those requests are wrongfully denied. In addition, she has effectively represented numerous employees in their responses to proposed discipline and removal actions.
Within the firm, and among its clients, Ms. Bofinger is well known for her skills in negotiating with opposing parties to reach favorable settlements, even in difficult cases.
Ms. Bofinger began her legal career with the Agency for International Development, U.S. Department of State, where she had substantial responsibility for personnel and discrimination complaints, and worked closely with the General Counsel and Administrator of AID in high profile cases. Ms. Bofinger spent nearly 20 highly successful years in the corporate world after leaving the federal government, holding Executive and General Counsel positions in Fortune 500 companies including Sun Microsystems, Inc. In her corporate counsel positions, Ms. Bofinger took great pride in being her clients' "conscience." She has now brought her considerable skills and commitment to working for individuals aggrieved by their employers to our firm.
Ms. Bofinger is a graduate of Indiana University and the American University, Washington College of Law. She is barred in the District of Columbia.